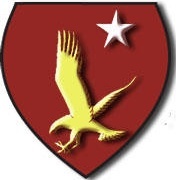 Welcome to Haakonstead!
House Haakonstead was formed on October 3, 1992 upon the knighting of Timoch Haakonson of Nordheim in the Kingdom of Atlantia. Timoch was squired to Sir Forgal Kerstter and, therefore, Haakonstead is a part of the Mooselodge. The Mooselodge is a family of households comprised of those peers who trace their lineage in one form or another to Sir Forgal.
Haakonstead is a fighting, service oriented arts doing household! We have heavy fighters, rapier fighters, archers, officers and artisans. We welcome to our house those who are interested in serving their Barony, Kingdom and Society through hard work, good play and honorable actions.
We welcome you to explore the pages here and hope to see you at an upcoming event.